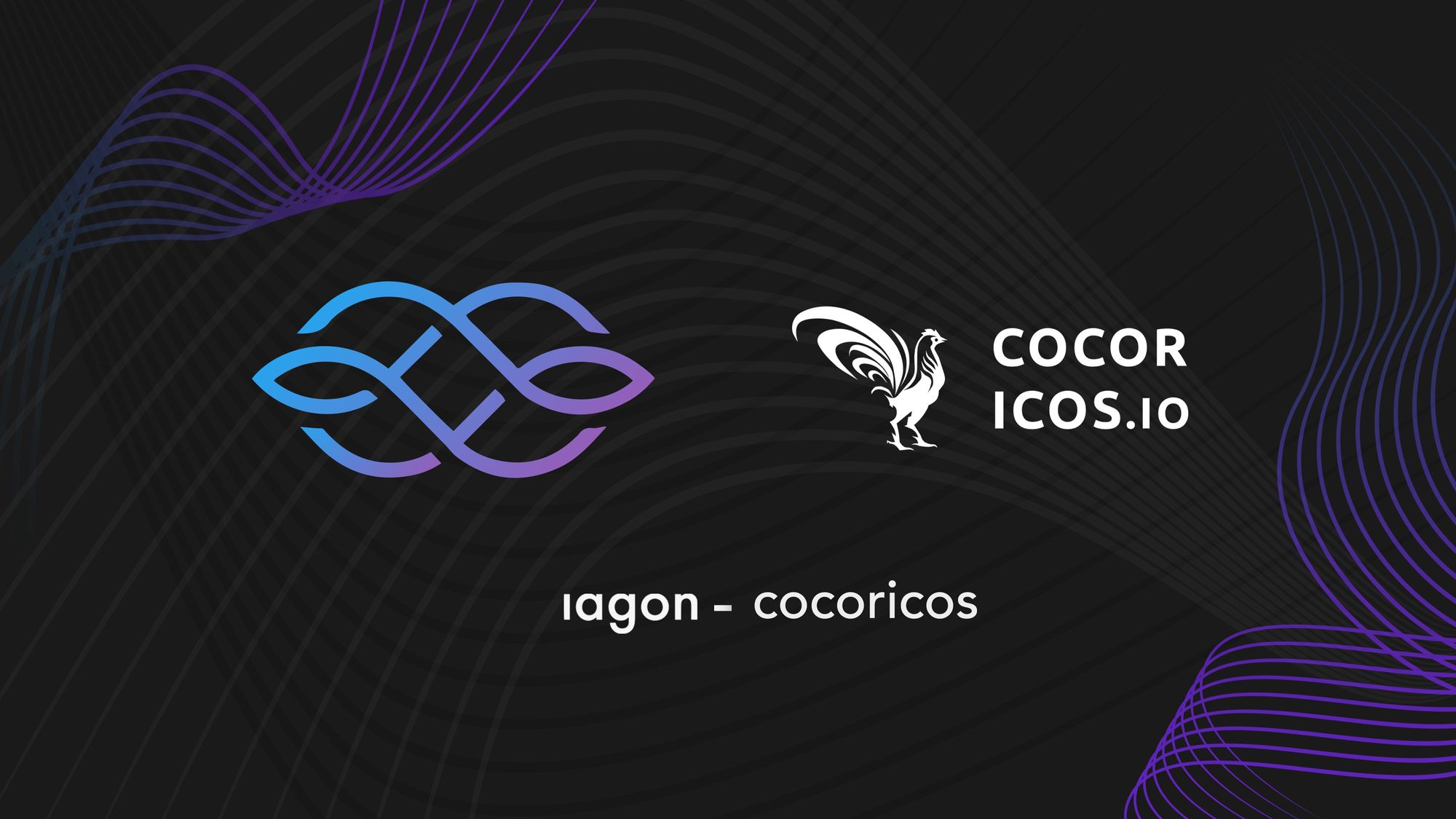 As IAGON's fourth week of Pre-Sale kicks off and we continue to move towards main sale, we're excited to announce our most recent collaboration with Cocoricos.
Cocoricos specializes in providing investors with a secure and easy way of purchasing tokens during Pre-Sale / ICO stages. Their aim is to simplify this process by allowing participants to purchase tokens through fiat, such as Euros or Dollars.
This partnership brings along big achievements for IAGON as we continue to work on expanding into different markets. Through Cocoricos, Investors with no wallets or investors that have never worked with cryptocurrency in the past, will now have the ability to participate in IAGON's Token Sale.
Below are additional advantages about Cocoricos:
Cocoricos audit's ICOs through mandated and recognized experts in a variety of fields
Increased security. All investments are secured and go through proper formalization.
Their team includes experts in UX UI, Developers, Legal and Finance specialists.
Purchases can be made in currency and tokens are received immediately.
All ICO's on Cocoricos need to meet their smart contract requirements
Cocoricos is accessible for everyone
IAGON's Token Sale aims at further developing IAGON's platform and the client program that will be used by any party that would like to join the IAGON grid. Today, we are honored that Cocoricos has decided to join us on this journey to help us make it happen.
For more updates or additional information on IAGON, visit the IAGON website or the following social media sites:
Facebook, Instagram, LinkedIn, Steemit, Reddit
Join the newsletter to receive the latest updates in your inbox.