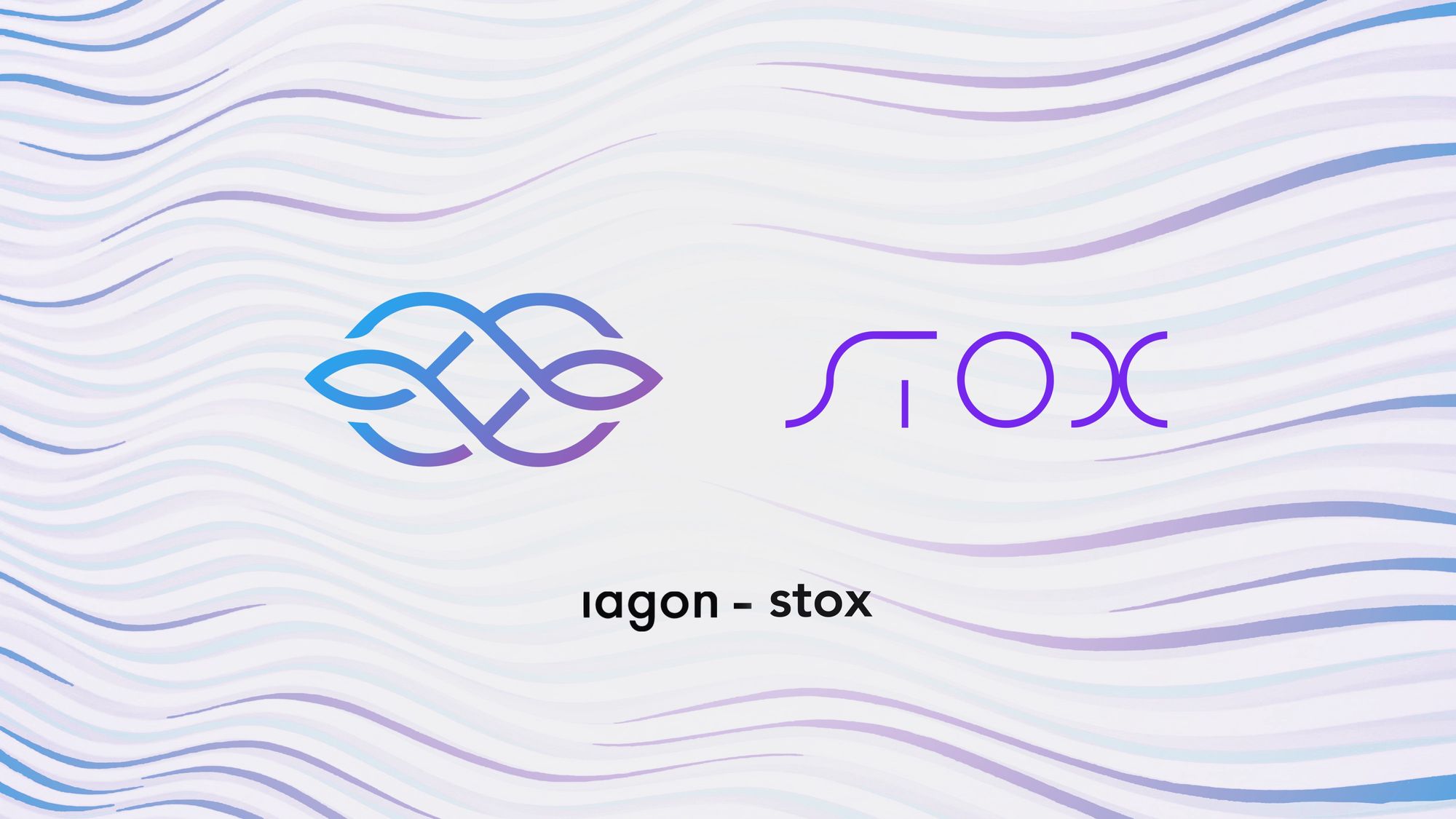 IAGON has Partnered with Blockchain Prediction Platform — STOX
Rolling into the second week of our Pre-Sale, IAGON is excited to announce our newest partnership with the Blockchain Prediction Platform — STOX.
One of our paramount focuses when looking towards the future of IAGON, is the development of positive and mutually beneficial partnerships with incredible companies that have the same innovative visions that we possess, and partnering with STOX is definitely keeping in line with our efforts to do just that.
Established in 2017, Stox made history when its founders raised 148,000 ETH within 34 hours, making it the 7th largest ICO of 2017. The open source, ethereal based platform for prediction markets, allows people to utilize their knowledge and individual skill sets in order to predict the outcome of random events. Additionally, the digital STX token is the only form for fees, collateral, and the currency for wages in event predictions.
The developing relationship between IAGON and STOX is going to allow us to launch our token sale with customized and targeted campaigns, while we strive towards revolutionizing the cloud. Moreover, having access to the STOX community, will allow us to extend our reach to fully encompass the STOX community members with promoted predictions given through special announcements and using only the highest quality marketing tactics.
As this alliance continues to grow, we plan to harness the entire power of the STOX platform for internal and external forecasting, research and future planning. We look forward to this developing partnership and plan to continue on our creative, innovative path towards disrupting the cloud computing industry as it is currently known.
For more information and to see what else is going on @ IAGON, please follow us at the social media links below, or head over to the IAGON Website!
Facebook, Instagram, LinkedIn, Steemit, Reddit
Join the newsletter to receive the latest updates in your inbox.