IAGON Attends the FinWise Summit in Hong Kong
The market has been daunting as of late, however, that is not going to hinder anything that IAGON has going on with and for our valued supporters. With that being said, IAGON was recently represented at an event in Hong Kong, The FINWISE Summit.
Taking place on August 10th and 11th, 2018, the summit was held at the L'hotel nina el convention centre and focused on bringing together various industry experts, potential investors and revolutionary companies within the FinTech space, and according to an article put out by FINWISE, the last three FINWISE global summits were held in Shanghai, Macao and Tokyo, with tens of thousands of people present and millions of online participations.
While they mention the theme as a "mutually beneficial exchange, openness and inclusiveness,", we are proud to have been included in this amazing experience, as we seek to participate with other emerging companies within the fintech sector.
In attendance were IAGON COO, Dr. Elad Harison PhD and Marketing Director Pavlo Babenko, as well as over 3,000 additional guests, 80 fintech KOLs and more, as we all came together to voice our opinions and start a conversation on the future of the fintech industry, Blockchain technology and ways to promote and advance the long term, stable development of Blockchain and financial technologies.
As IAGON intends to revolutionize the cloud, it is important that we continue to push IAGON and become recognized throughout the industry as the ones that will disrupt, and over the course of this two day summit, we were able to do just that. Learning from others within the industry, while making important connections with companies and individuals that we may be able to develop future collaborations with over the course of time.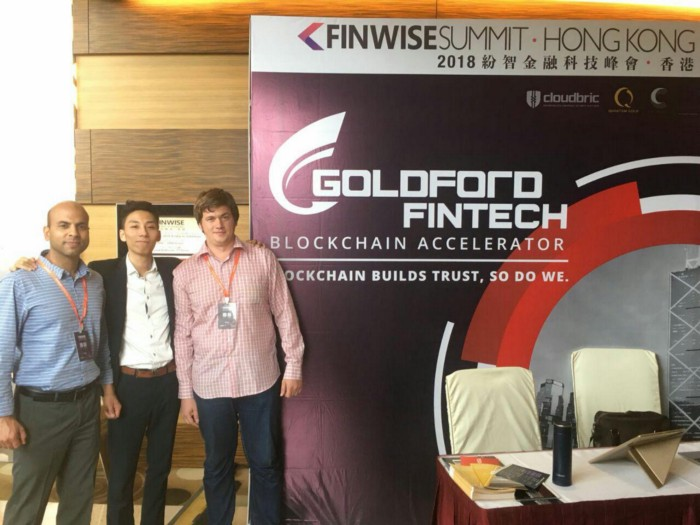 For more information and to see what else is going on @ IAGON, please follow us at the social media links below, or head over to the IAGON Website!
Facebook, Instagram, LinkedIn, Steemit, Reddit
Join the newsletter to receive the latest updates in your inbox.