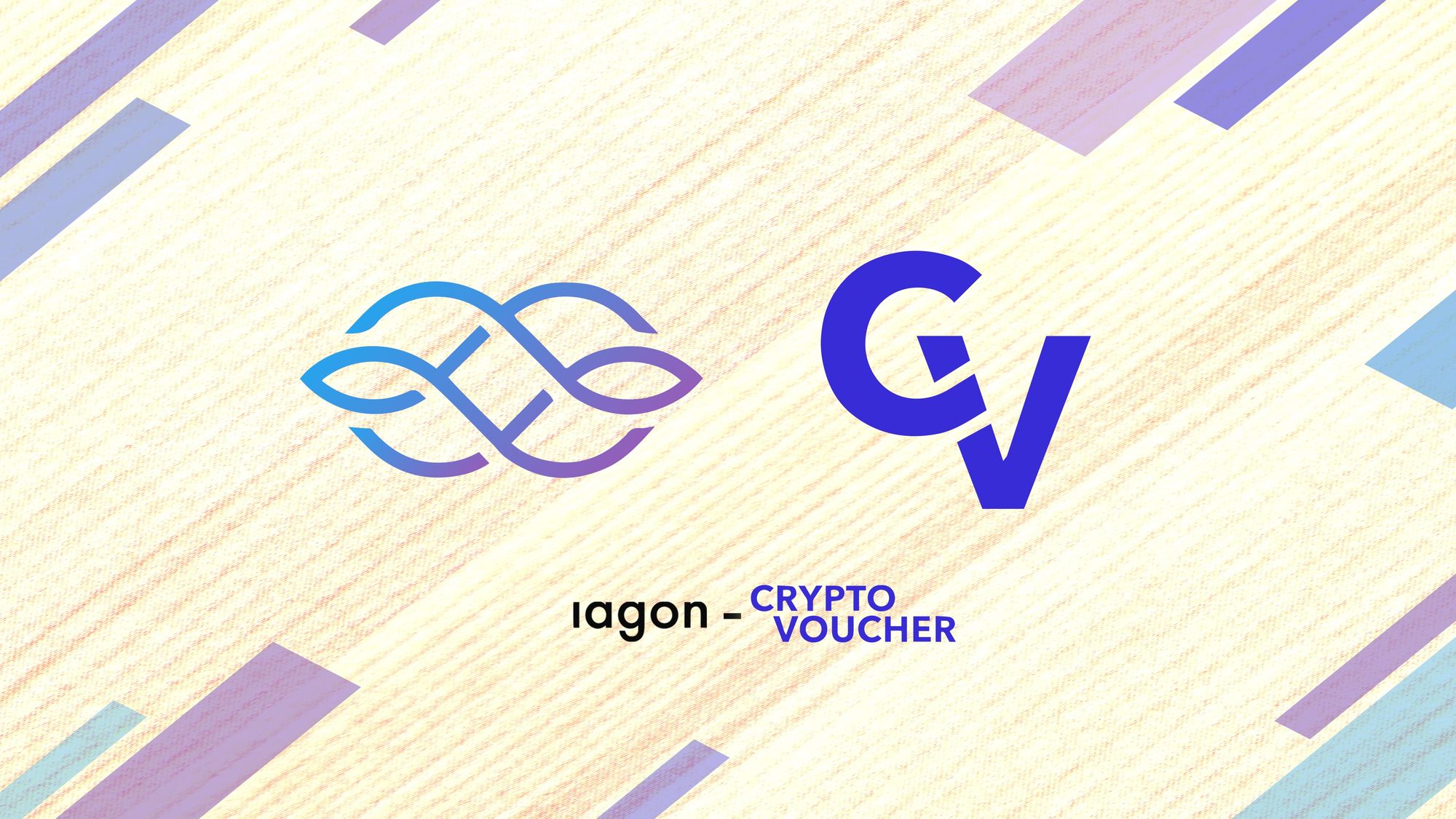 IAGON has Partnered With Crypto Voucher
The future of cloud computing is almost here and as we have continually stated, the team behind IAGON is dedicated to the voice and vision of the founders, which makes it easier when deciding upon our strategic and strong partnerships.
Today, we here at IAGON are pleased to be able to announce another innovative partnership with the easiest and most convenient way to enter the crypto world — Crypto Voucher. While IAGON aims to disrupt the industry with our revolutionary platform, Crypto Voucher aims to simplify bringing crypto to the mainstream, fueling the growth of the Blockchain space, which is the reason for this unparalleled partnership.
In addition to the overall positive relationship that we have with Crypto Voucher, IAGON will also be utilizing CryptoVoucher.io as the official payment partner throughout the duration of our ICO. Guaranteeing secure transactions and consistency, we feel as though our collaboration will act as yet another way to assure our users' the safety that they desire and deserve.
But How Do You Buy
Actually, utilizing Crypto Voucher is quite simple and can be done by heading over to https://cryptovoucher.io/ or selecting the link that can be located on the IAGON website. Afterwards, the website will initiate the buying process and walk you through the necessary, yet user friendly steps.
Moreover, it will cost the potential investors, no additional investment fees, meaning that if you were to make a Crypto Voucher purchase in the amount of 1,000 EUR, you will receive the EXACT same number of IAGON Tokens. No additional fees will be imposed and all parties remain transparent and content.
For more information and to see what else is going on @ IAGON, please follow us at the social media links below, or head over to the IAGON Website!
Facebook, Instagram, LinkedIn, Steemit, Reddit
Join the newsletter to receive the latest updates in your inbox.