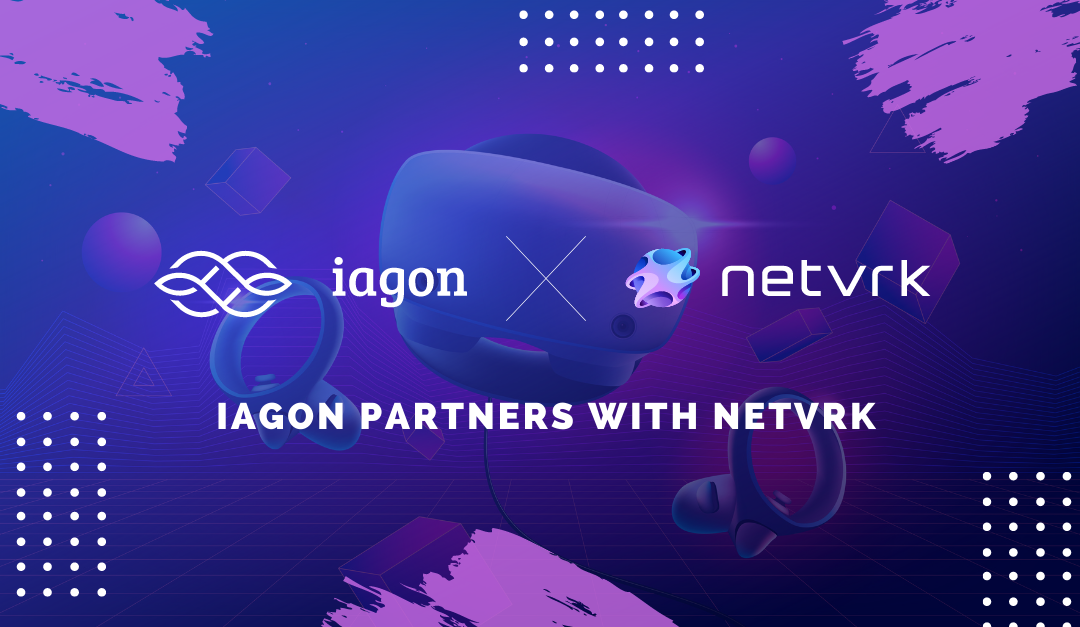 Iagon partners with Netvrk
Technological cooperation with Netvrk opens metaverse doors for Iagon and extraordinary use cases for further adoption.
We are happy to announce the partnership with a great project - Netvrk. It is building the next evolution of the internet, by offering the world a way to consume and create assets for the metaverse, while enabling users to monetize and share content that will result in an ever-expanding virtual metaverse.  
We are confident that we can mutually strengthen projects, improve technical aspects, and increase the adoption of our solutions.
Key Priorities
In general, the principal role of iagon is to provide decentralized storage/computing to Netvrk. However, more complex use cases are a subject of iteration for both teams.
Metaverse has become a hot and highly attractive topic, so interoperability could be very interesting, especially with a shared storage economy enabling users' seamless "shared inventory" experience. It can be a sort of Iagon powered inventory/backpack containing in-game objects.
"We see a great future in the metaverse on the blockchain. Therefore, the requirements and necessary resources for such projects will only grow, and we believe that our cooperation with Netvrk will be beneficial for both."
~ Navjit Dhaliwal, CEO at Iagon
We need to say that we can do much possible functional integration together, a great road ahead.
Iagon in the Metaverse
In addition, Netvrk will feature an HQ for IAGON in the metaverse, to showcase our solutions and use cases. We see this is an extraordinary move for us for adoption and excellent brand awareness.  

For more information and to see what else is going on with iagon, please follow us at the social media links below, or head over to the IAGON Website!

About Netvrk
Netvrk is a metaverse, with powerful creation tools and infrastructure to easily create, share, experience, and monetize creations. With a focus on gaming, education and virtual workplaces, built around ownership of virtual land and assets.
Website | Twitter | Telegram | Telegram Announcement | Medium
About iagon
Iagon aims to revolutionize the cloud by developing a storage platform and a processing platform where anyone can profit from shared resources. The whole value proposition circles back to the potential of blockchain technology by letting device owners join the storage and processing power grids to create a completely decentralized data cloud and supercomputer.

Website | Twitter | Telegram | Blog | CoinGecko | CoinMarketCap
Join the newsletter to receive the latest updates in your inbox.