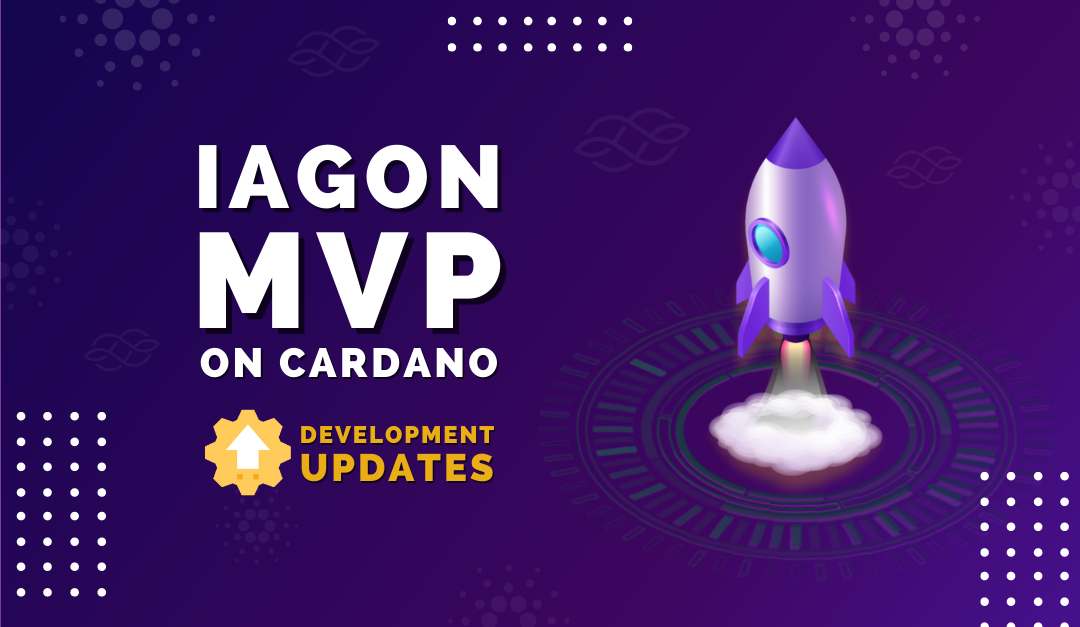 Iagon MVP on Cardano: Development Update
Our dev team made significant progress in MVP on Cardano development.
Since our presence at the Oslo Cardano Summit in September, we have been building our new cloud storage solution on the Cardano blockchain. We are so excited to share the latest development update on our MVP.
Development Progress
We are happy to announce that our first tests show significant results. The basic concept of the decentralized storage solution is working as intended, and we are already able to connect resource providers on the backend.
The MVP targets to showcase the workability, usability, and visual appeal of the core product. It aims to guide our partnered storage resource providers through the path of turning our decentralized solution concept into reality. To improve our final product launch, we need to gather initial feedback and measure user satisfaction from this MVP test.
This MVP on Cardano is ready to test Iagon's node software deployment, encryption and file sharding algorithm, and a minimal version of the Cardano smart contract infrastructure.
The primary purpose of the MVP from a development standpoint is to test the validity and robustness of our unique file sharding algorithm. We are also using the opportunity to ensure a strategic partnership with a significant enterprise resource provider with over 200+ datacenters across the globe. Through this partnership, we can run all the necessary tests to ensure the network is secure enough to be trusted with the storage of sensitive information against adversarial behaviour from customers and resource providers and enable a thorough and interactive software and design audit.  
By ensuring through our MVP that the math checks out, that the designs are sound and that the security and accessibility are guaranteed, we can move on to optimize this design for efficiency, user experience, multi-platform deployment, and a broader set of use cases.
It is important to note that the biggest' blocker' for fully deploying the MVP on Cardano is the Plutus Application Backend (PAB) release from IOHK, critical for connecting our application with the blockchain and enabling interactions with smart contracts and transactions. An early version of the PAB is out. However, some core functionalities critical for DApp development are still lacking before it can be used to deliver a truly decentralized, user-friendly experience.
What's Next: New User Interface
The most exciting part for our end users will be the revamped user interface in the MVP that we are working on now. We aim to make our product user-friendly and easy to use via a new refreshed design.  
In the future, we will make it more customizable for users to decide how they want their own storage space.  
However, this MVP release is not a public release to our end-users, so it will  not be visible for everyone until the general release.
Testers Campaign Coming Soon
The MVP will be released in stages to different target audiences until the global public launch to build a solid development base.
We have already started the demo process for our selected partners only as a closed alpha test. The next stage is planned to happen in the upcoming new year - MVP Alpha Test for Private Users and Beta Test for Public Users.  
We aim to get our valuable community involved, so the Testers Campaign will be announced at the end of this year and will consist of several stages. First, it will give us a chance to build a strong community of programmers and tech-savvy people around the product. More details will be out in the coming weeks. Stay tuned.
To sum up, we believe that the MVP release on Cardano is another milestone close to being completed and contributes to the decentralized cloud storage industry in general.
The team and stakeholders are more than pleased to share more information and product updates with our community, investors, and partners when it is ready!
About IAGON
IAGON aims to revolutionize the cloud by developing a storage platform and a processing platform where anyone can profit from shared resources. The whole value proposition circles back to the potential of blockchain technology by letting device owners join the storage and processing power grids to create a completely decentralized data cloud and supercomputer.
Website | Twitter | Telegram | Blog | CoinGecko | CoinMarketCap
Join the newsletter to receive the latest updates in your inbox.