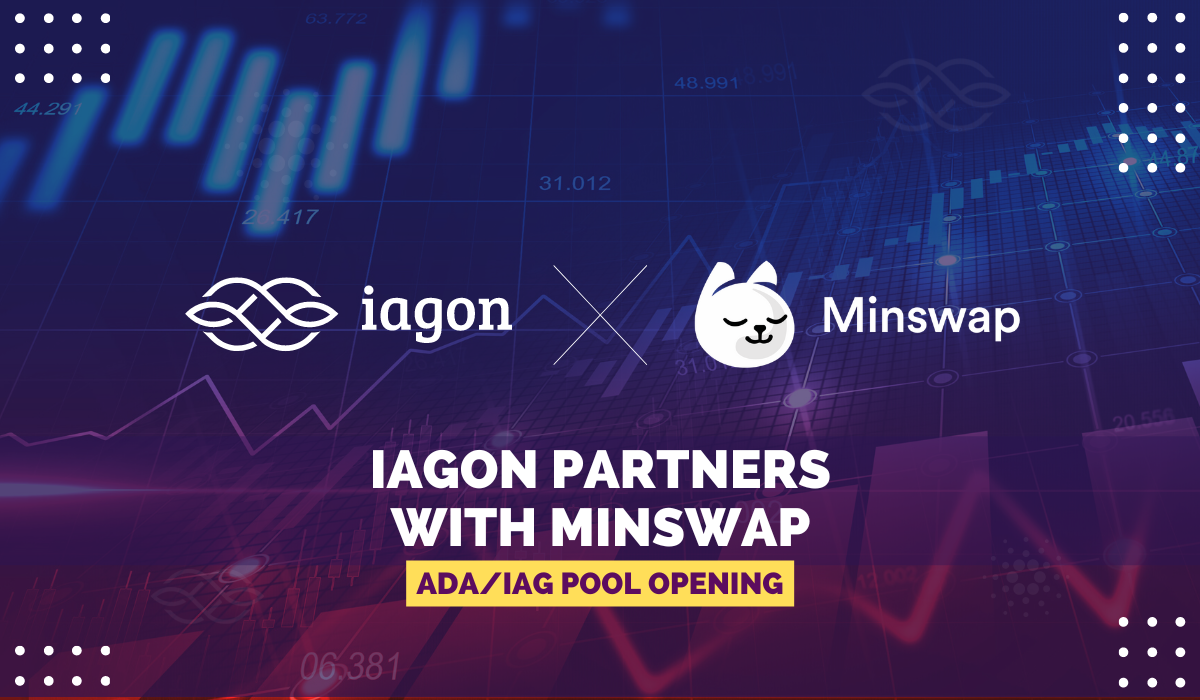 Iagon partners with Minswap
Iagon is coming to Minswap, the community centric DEX on Cardano.
We are happy to announce our partnership with Minswap, the team behind one of the biggest and strongest DEXs on Cardano where users can find most of native tokens being swapped.
Minswap is a decentralized exchange on the Cardano blockchain where anyone can swap tokens at minimal cost, in a minimum of time, and with maximum convenience.
Minswap is a community centric DEX with no private investment or VC allocation, MinSwap's focus really is on transparency and fairness for its users. The DEX aims to be the best platform for new projects to list their token, and for their community to buy and support them.
The collaboration between Iagon and Minswap is to be announced by both parties. Its main goal is to promote the DEX on multiple platforms and communication channels.
What is this partnership about?
Iagon's plan is to create an ADA/IAG token pair on the Minswap DEX and provide liquidity to the platform.
In addition, IAGON will launch their own Liquidity Rewards Program for liquidity providers. On top of that, there will be a special loyalty program for those who participate in our ISPO.
As you can see, the Iagon team is working hard to provide additional opportunities for our community and investors on our journey to build a shared storage economy on Cardano.
For more information and other updates, please follow us on our social media (links below), or head over to the IAGON Website!
About Minswap
Minswap is a community-centric decentralized exchange on Cardano. In that it has no venture capital funding or private investment, making their tokens fairly distributed, and ensuring it's the community of users that are maximally rewarded, not speculators and insiders. Minswap aims to capitalize on Cardano's peer-reviewed and secure pillars to realize its potential of financially empowering everyone.
Website | Discord | Telegram | Twitter | Medium
About Iagon
Iagon is on a mission to revolutionize the cloud by developing storage and processing platforms where anyone can profit from shared resources. The whole value proposition circles back to the potential of blockchain technology by letting device owners join the storage and processing power grids to create a completely decentralized data cloud and supercomputer.

Website | Twitter | Telegram | Blog | CoinGecko | CoinMarketCap
Join the newsletter to receive the latest updates in your inbox.