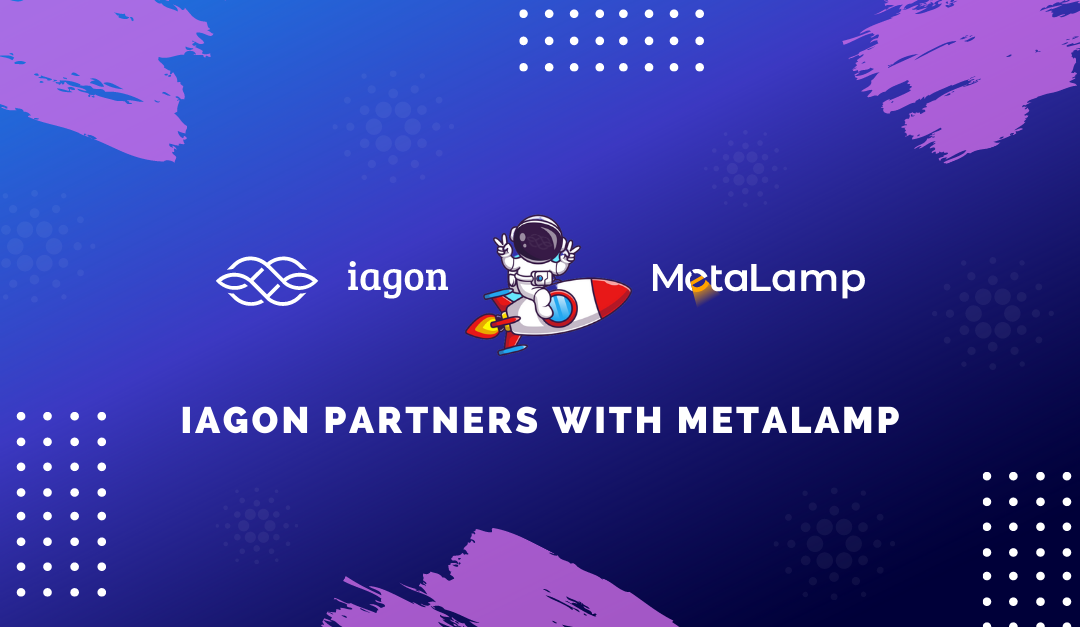 Iagon partners with Metalamp
Metalamp becomes an iagon partner on the way to build a shared storage economy in the Cardano ecosystem.
We are proud to announce that we now have a technological partnership with Metalamp, to assist us in developing the iagon product.
Metalamp has been turning ideas into web services since 2014, they are on Cardano essential list, have a strategic partnership with IOHK, and have won numerous awards. With all these accolades, we believe that they are a perfect match for our ambitions at iagon.
How will Metalamp be assisting us?
Haskell developers are hard to come by, they are like diamonds, but worth more. Metalamp has these skilled people on hand, allowing iagon to develop the iagon product faster when it comes to utilizing the fantastic attributes of Cardano.
They will be assisting us already with some aspects of the upcoming MVP, and continue to assist us down the road, bringing more value to iagon and the cardano community.
"We're really glad to cooperate with iagon in the development of a decentralized cloud service. It is such a great opportunity for us to participate in cloud technologies implementation using the Plutus Platform. Besides, we can research alternative solutions for performing custom  computing. As a team that loves to take complex tasks, we appreciate our joint work and look forward to further fruitful cooperation."
~ Metalamp Team
What is iagon building?
Iagon is building a shared storage marketplace, providing data centers and people with idle storage on their harddrives (and eventually other devices), the opportunity to monetize that unused capacity in a decentralized market.
The upcoming MVP on Cardano, is the first step in this development and will be the foundation for all new iterations of the iagon marketplace. We will be sharing more information about the MVP in the near future.
These are exciting times to be involved in the iagon project. Watch this space!
For more information and to see what else is going on with iagon, please follow us at the social media links below, or head over to the IAGON Website!
About Metalamp
The Metalamp team develops non-trivial web services using ultimate solutions. They  help startups to develop projects on Cardano blockchain using Plutus platform written in Haskell, developing on it since 2018.

Since then, they managed to take part in projects of various scales: starting from industry startups to major statewide projects.

Metalamp have partnered with Cardano's creators, IOGS (IOHK), and participated in the Plutus Partners Program to help develop the Cardano ecosystem.

Website | Facebook | Linkedin |
About iagon
Iagon aims to revolutionize the cloud by developing a storage platform (designed for the Cardano Ecosystem) and a processing platform , where anyone can profit from shared resources. The whole value proposition circles back to the potential of blockchain technology by letting device owners join the storage and processing power grids in order to create a completely decentralized data cloud and supercomputer.

Website | Twitter | Telegram | Blog | CoinGecko | CoinMarketCap
Join the newsletter to receive the latest updates in your inbox.