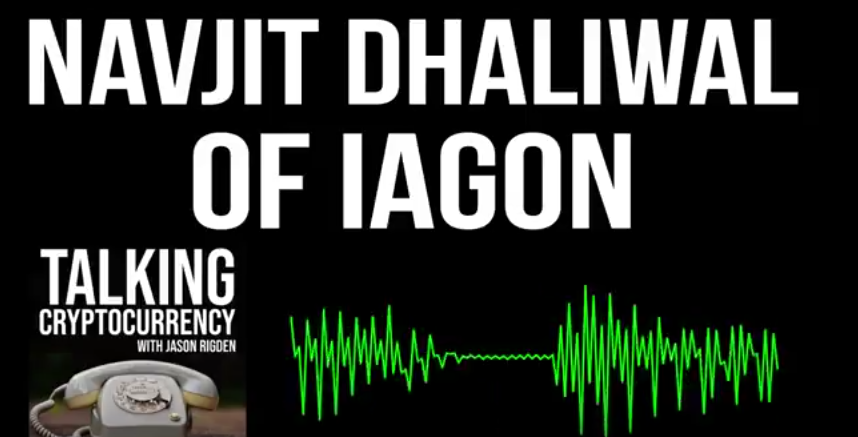 Talking Cryptocurrency with CEO Navjit Dhaliwal
It is important to circulate our vision in a way that will, not only grow our audience and community, but also continue to keep them up to speed on who IAGON is and what our revolutionary project is capable of.
Keeping true to form, IAGON's very own CEO Navjit Dhaliwal sat down for an in depth interview with Jason Rigden, the host of the popular Blockchain podcast, Talking Cryptocurrency.
The 20-minute long interview was conducted in order to deliver additional information about the IAGON platform, and cover a few questions that may have been raised by interested investors, Blockchain enthusiasts and individuals who are just now breaking into the space and desire to learn more. Unlike other podcasts, Jason focused his questions on the project, rather than the guest, asking questions like:
Can you tell me about the problem that you are solving?
How are you solving that problem?
What are some of the challenges of solving that problem?
What are the future goals of the project?
If you haven't had the chance to check out this interview, please take some time to listen, learn and get informed about the new and innovative IAGON platform.
For more information and to see what else is going on @ IAGON, please follow us at the social media links below, or head over to the IAGON Website!
Facebook, Instagram, LinkedIn, Steemit, Reddit
Join the newsletter to receive the latest updates in your inbox.