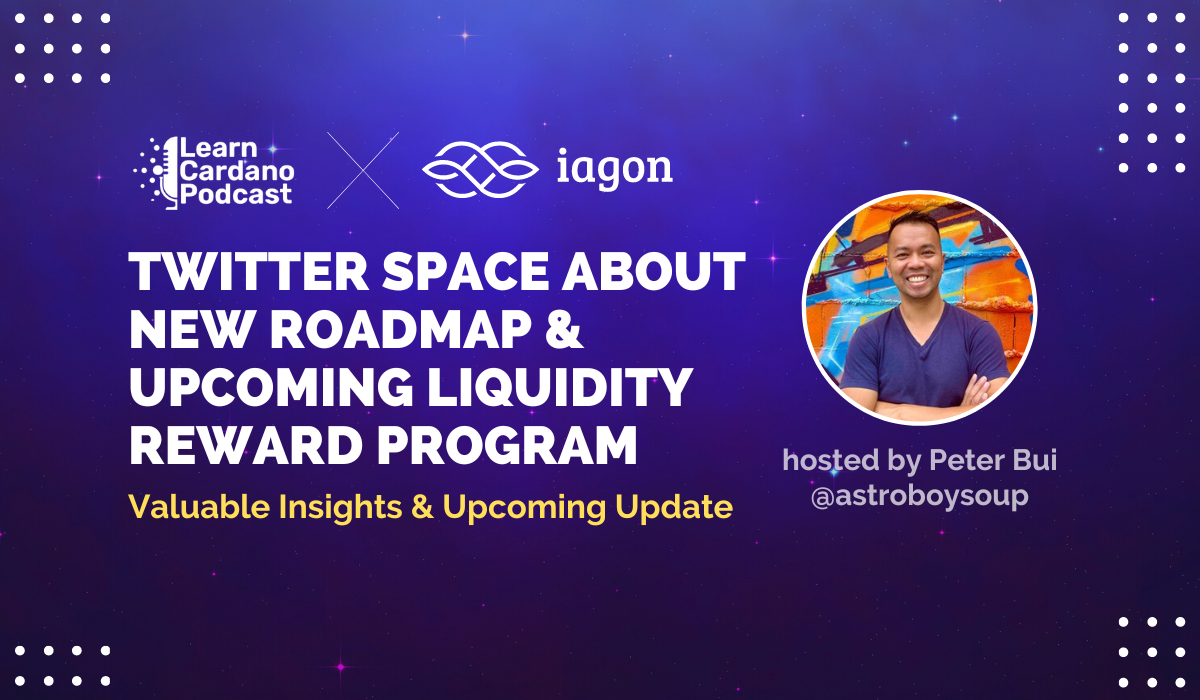 Twitter Space Recording About Iagon's New Roadmap & Upcoming Liquidity Reward Program
Dr. Navjit Dhaliwal, the CEO at IAGON, recently participated in a live Twitter Space session hosted by Peter Bui. The session focused on IAGON's new roadmap and its upcoming Liquidity Reward program.
During the Twitter Space session, Dr. Dhaliwal provided insights about Liquidity Reward program that is designed to incentivize users to provide liquidity to upcoming pools on DEXes and LSPO. The program will reward users with IAGON tokens for their participation, helping to improve liquidity and promote growth within the ecosystem.
Dr. Dhaliwal also discussed IAGON's commitment to innovation and the company's plans to continue development in the coming months.
Overall, the Twitter Space session provided valuable insights into IAGON's future plans and the company's commitment to providing cutting-edge decentralized cloud computing solutions.
Listen twitter space with Dr. Navjit Dhaliwal, CEO at IAGON, about Iagon's new roadmap and upcoming Liquidity Reward program. Hosted by Peter Bui.
---
For more information and to see what else is going on with Iagon, please follow us at the social media links, or head over to the IAGON Website!
Join the newsletter to receive the latest updates in your inbox.