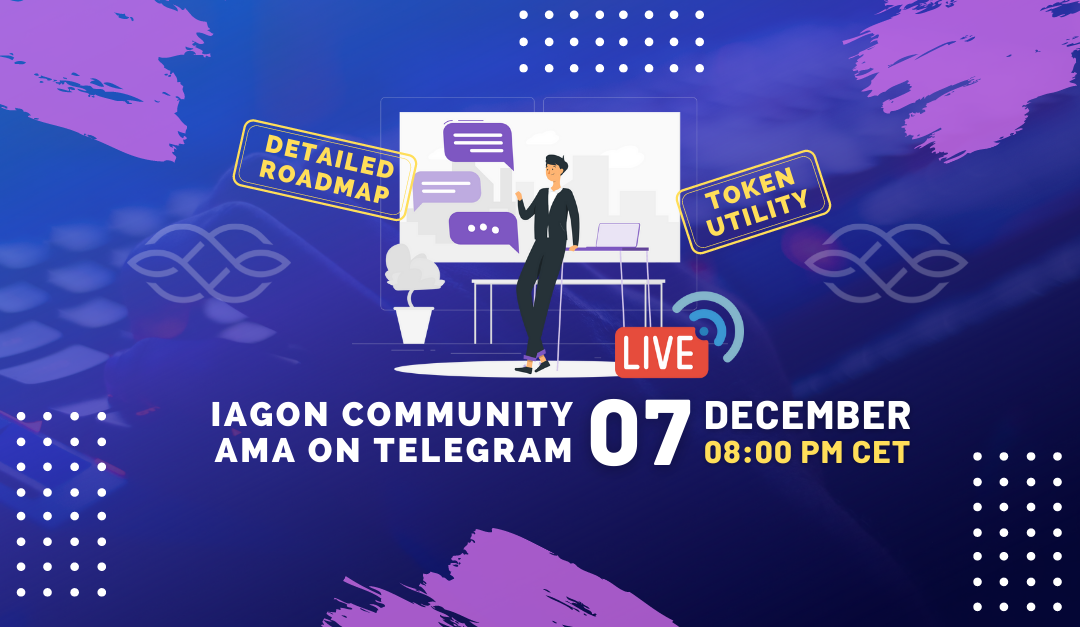 Iagon Community AMA on Telegram - 07/12
Get a chance to ask our team anything you want directly during the live AMA on telegram, on December 07 at 08PM CET.
Recently, our team has published several detailed documents – $IAG Token Utility Model and Detailed Roadmap. And we are happy to hear from our community a significant interest in details.
As we aim to build an open and honest dialogue with the community, we want to give a floor to you and hold an AMA session with the team on telegram. So it's time to talk!
Our goal is to highlight specific topics like uncensorability, digital utility, and earning potential of our token ecosystem during the AMA.
We are happy to announce Iagon Community AMA lead by Trym Bruset, Algorithm Developer, on December 07 at 08 PM CET.
You will be able to ask or clarify anything you want directly during the live AMA on telegram.
Where to check the AMA
AMA will be held on our telegram group in a live format with two panels:
Answers on pre-collected questions from the form
Live QA panel with group members.
Be prepared for the AMA :
How to Submit a Question
We will have 1 hour for communication and therefore in order to better prepare for it, we ask you to send your questions in advance.
Submit a short form below and you are guaranteed to get an answer during the event.
Deadline for questions submission - Monday, December 6, 7PM CET.
Question Request Form
Join the newsletter to receive the latest updates in your inbox.