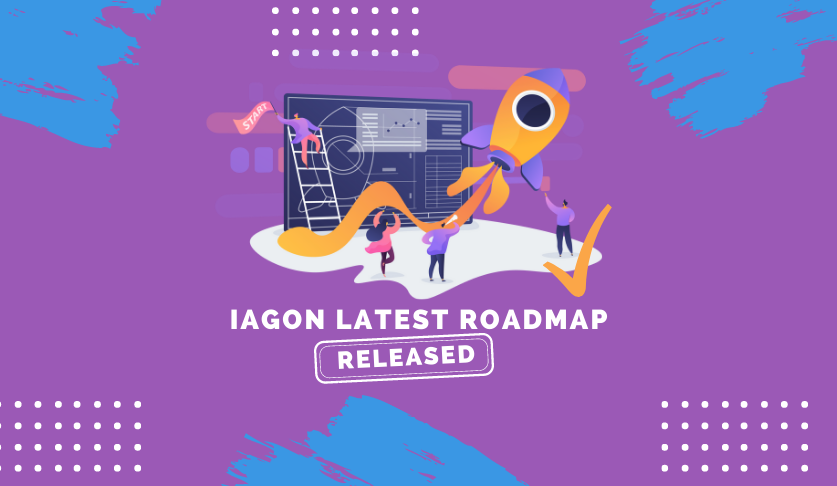 Iagon Latest Roadmap Released
Check our detailed roadmap with past & future milestones to be updated with project development.
Our team is actively working on the release of MVP on Cardano and can assure you that our progress is significant. Of course, we can't wait to show you everything, but we still have several tests and improvements to do before that. Stay tuned with us.
Meantime, we appreciate the support and trust of our community, and therefore, we want to present a detailed roadmap with past & future milestones. We will keep the roadmap updated.
Together, we will move step by step towards our goal of giving power back to the people when it comes to controlling their data and resources.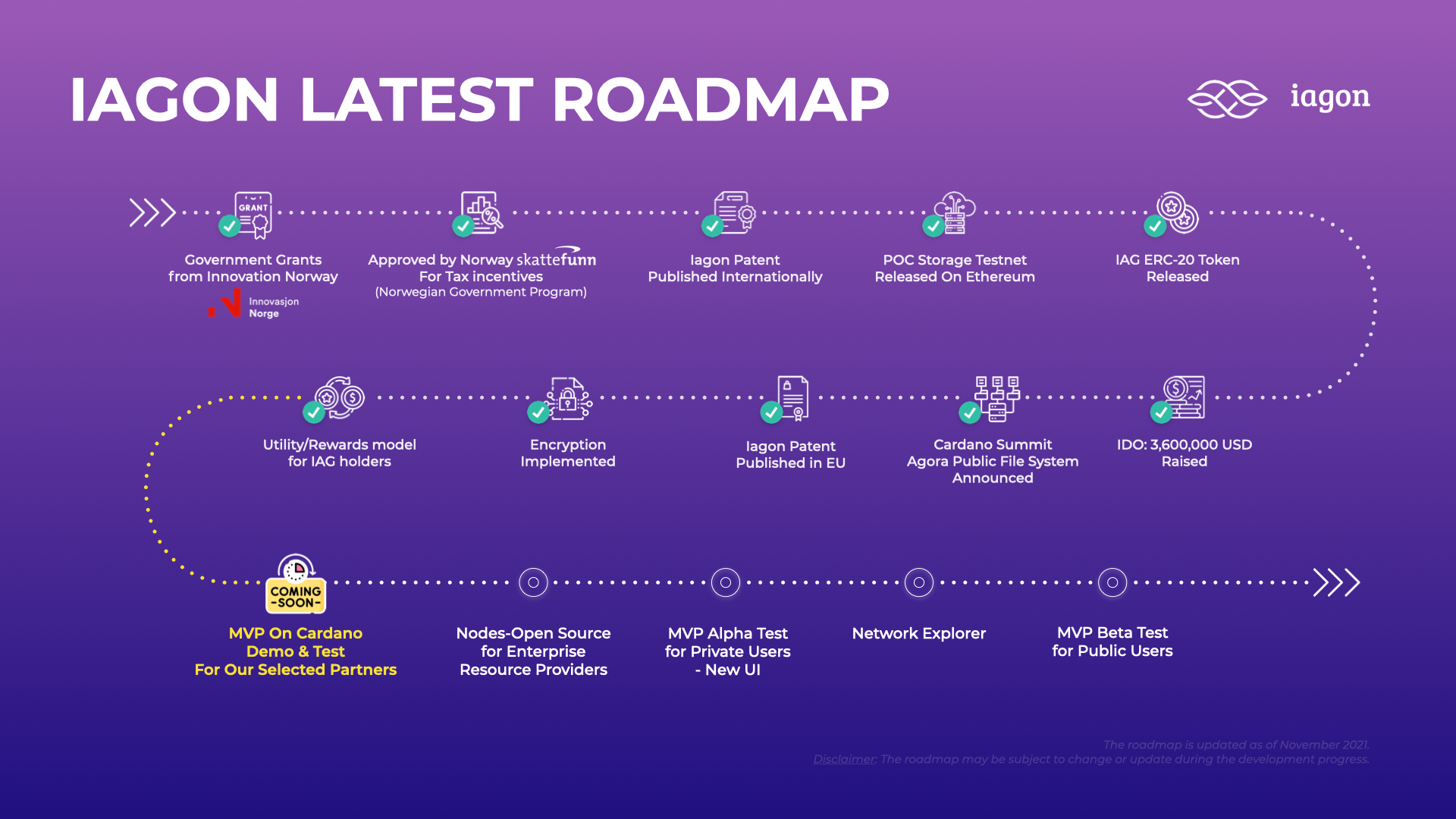 What's coming next
MVP Demo On Cardano & Test For Our Selected Partners
Nodes-open source for enterprise resource providers
MVP Alpha Test for Private Users - New UI
Network Explorer
MVP Beta Test for Public Users
Milestones achieved
Disclaimer:
The roadmap is updated as of November 2021.
The roadmap may be subject to change or update during the development progress.
About IAGON
IAGON aims to revolutionize the cloud by developing a storage platform and a processing platform where anyone can profit from shared resources. The whole value proposition circles back to the potential of blockchain technology by letting device owners join the storage and processing power grids to create a completely decentralized data cloud and supercomputer.
Website | Twitter | Telegram | Medium | CoinGecko | CoinMarketCap
Join the newsletter to receive the latest updates in your inbox.