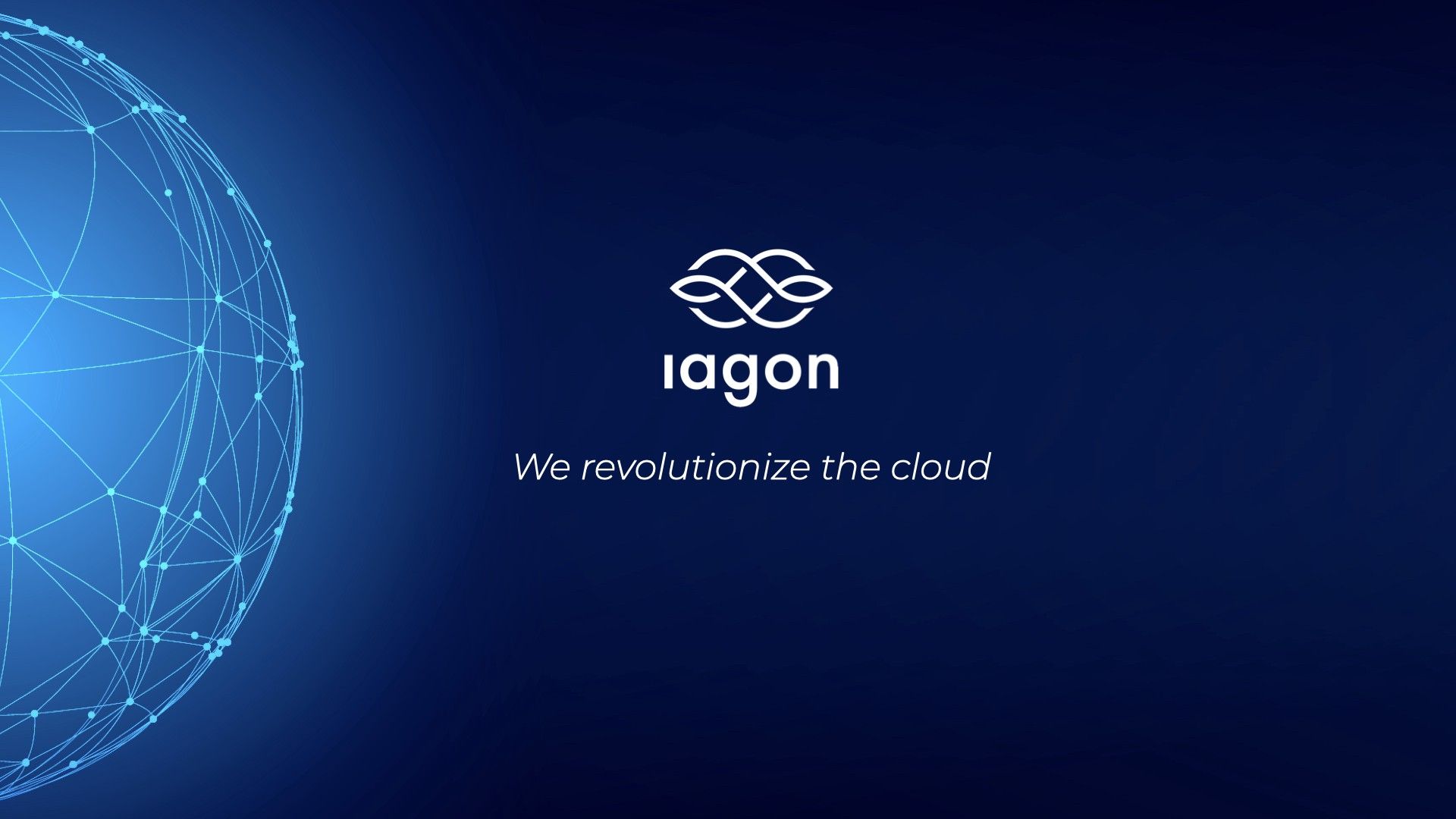 Cloud Computing Reinvented — A Quick Overview
Iagon aims to revolutionize the cloud by building a massive decentralized processing and storage platform
Introduction
Iagon was founded in Hamar, Norway in 2017 with the goal to revolutionize the cloud by building a massive decentralized processing and storage platform where anyone can profit from shared resources.
However, the idea was initially conceived by the team in 2013. Since the start, Iagon has followed and adhered to Norwegian law, while continuously building and enhancing the protocol. In the process and to make sure Iagon always met its legal and ethical aspects, it chose to appoint Ernst & Young (EY Norway) as its legal counsel, working closely with them, throughout the whole process and onward to this date, to achieve the best result possible.
After sorting through different hurdles, Iagon is now set to achieve its goal of bringing a secure, private and cost-effective solution to everyone across the entire globe.
The market segment and Iagon's solution
Cloud computing has been on the rise over the past few years with estimated market size of 371. billion USD and an expected growth with a CAGR of 17.5%, potentially reaching a valuation of 832.1 billion USD by 2025. Bear in mind that these estimates don't include the current social-epidemic environment, which has boosted remote working and cloud solutions immensely.
However the market never fully embraced the potential of blockchain technology and remained centered around major centralized market participants like Amazon, Google, Microsoft. Such centralization of the cloud computing market in the hands of a few major players reinforces the current problems like the monopolization of costs and the lack of truly trusted storage facilities that can counter data breaches efficiently. In combination with the rising demand for digitalization in all markets, adequate hardware is getting scarce, which in turn results in rising costs of materials as well as rising electricity costs.
Despite the presence of all these major conglomerates in the market, Iagon noticed that there's still a lot of room for growth and developed a fully functional platform that aims to tackle these problems by offering processing power and storage capacities at a fraction of the costs.
Creating the computer of the future — Iagon aims to leverage unused processing power in data centers, computers, and smart devices to build a decentralized network of nodes that forms the supercomputer we've all been dreaming about. By putting all the unused processing power together Iagon can create a network that is faster than most of the processing facilities known today, at a fraction of the costs.
Creating a decentralized cloud — By leveraging the unused storage capacity in data centers, computers, and smart devices, Iagon aims to create a massive data network that provides an unmatched level of security (effectively complying with rising legal requirements such as GDPR, ePR…). In order to achieve this level of security Iagon uses its own encryption technology (based on SHA256 encryption and blockchain technology) in combination with its "Secure Lake"-technology. These technologies combined ensure that even when information systems are breached data and files cannot be accessed, deleted, or otherwise modified, not even by Iagon itself.
In short, the Iagon protocol has been developed to solve some of the most urgent problems of the cloud computing industry and the underlying (patented) technology is the key differentiator from other projects. By leveraging this technology Iagon seamlessly meets even the most stringent regulatory requirements and reduces the risks of data breaches significantly. Iagon's main aspiration is and will always be to become the new standard of handling sensitive information, while simultaneously offering a solution to actually process all of this information by creating a much-needed decentralized supercomputer.
In addition, and despite having a fully functional protocol, Iagon always strives to achieve the highest quality standard and in order to do so it aims to deploy its protocol on the Cardano Network as soon as this is technically feasible. After all, Cardano could be considered as the most decentralized blockchain on the market with massive adoption possibilities, which perfectly complements the value proposition of Iagon, namely countering breaches and protecting everybody's in- and output at all times. Furthermore, Cardano will potentially become the future infrastructure that's not only open to integration with other blockchains and legacy systems but pushes the industry forward through fast, cheap, and scalable interoperability.
Iagon's history
Iagon was conceived as a revolutionary idea and despite having received some funding from investors, the team committed fully to the project, mostly self-funding it up until today. In all respects, putting their money where their mouth was, as the saying goes. By combining all of these efforts from the team and community, Iagon kept working on the project and focused on the core technology, but we want to be completely transparent about the road that took us here, as we've always been keen on clear communications.
Dragonchain Offering
Inthe initial stages, we required funding to kick off the development and we chose to raise the required funds by launching our ICO with the help of Dragonchain Incubator in March 2018. However, mid-sale Dragonchain had, without proper notice, changed their legal team and were being investigated by the SEC. With that being their reality at the time, they paused the sale for Iagon. At that point, Iagon had already raised around 1.1 million USD.
After negotiations Iagon, in light of their ethical and legal guidelines, came to an understanding with DragonChain, which entailed the full reimbursement of all ICO participants.
Public Offering
Following up on the DragonChain issue, Iagon held their token sale through their secure platform and followed all the necessary steps by using top industry leaders to perform proper KYC/AML for a 550k raise to fund operations and to keep building their product steadily and focused on delivering astonishing tech while funding it internally.
What this means
Wechose not to rebrand because we are here for the long term and believe in transparency and honesty. There is a lot of misinformation out there with wildly inaccurate metrics. In reality, 8% of our token supply was sold through our own public offering. These early investors, of which about half are still around, will be able to bridge their tokens to the new IAG token within a set timeframe. To combat possible supply shocks, they will be vested accordingly similarly to new strategic investors. You can find our full tokenomics below.
Great Foundation for Growth
Following the most recent wave, Iagon has developed an extremely efficient protocol, and compared to its competitors, it's far ahead in terms of first-mover advantage and tech, due to the following reasons:
A published and protected patent;
Backed (in a grant-like manner) by the Innovation Norway (Government-funded program), as well as being accepted for Skattefunn, which is a Norwegian tax incentive for innovative projects;
Live and functional product;
Term sheet signed for a significant amount of equity funding;
Onboarded three important pilot customers, of which the details will be disclosed as soon as legally possible;
Fully committed to the Cardano ecosystem to become the first decentralized cloud solution on the ecosystem.
Apart from these milestones and having a strong co-founding team in Dr. Elad Harison, Dr. Rohit Gupta, Dr. Navjit Dhaliwal, and Dr. Claudio Lima, Iagon recently started hiring aggressively in order to further develop the product and make it the benchmark for other projects wishing to do the same. The most notable hire, as of yet, is Bjørn Bjercke, who will function as the CTO of Iagon.
Read more: Bjørn Bjercke joins the IAGON team as CTO
The road to the future
Inorder to create a sustainable system and to address the ongoing development for the upcoming years, Iagon is currently finishing up its (crypto) fundraising round led by some of the most respected Venture Capital firms in the space as well as finishing up its equity funding round. Furthermore, Iagon will host a multi-platform initial decentralized offering (IDO), granting people the opportunity to invest in the project at an early stage.
In addition to finishing up these fundraising rounds and setting up the IDO, Iagon is developing a detailed tokenomics overview, which has been carefully thought out, with every investor's interest as the main concern, in order to create the most efficient system around. However, Iagon hasn't forgotten their early supporters.
To incentivize early token holders, different routes were evaluated and Iagon will create a bridge for early token holders, so they can exchange their tokens on a 1:1 basis for the new token that will be created. The following major points were already implemented :
Two snapshots have been taken, 1st after the earlier sale and 2nd on May 6, at 12.00 CET.
Liquidity has been removed from Uniswap at the same time at the time of the second snapshot.
By implementing this system Iagon aims to incentivize the loyal community and token holders and reward them for their ongoing patience. However, to create a level-playing field for early and new investors a total of 10% of the new tokens will be released immediately, while the remaining part of the seed/strategic/private round tokens will remain locked and be distributed over time. This will help to avoid supply shocks and creates an environment where the token can appreciate at price.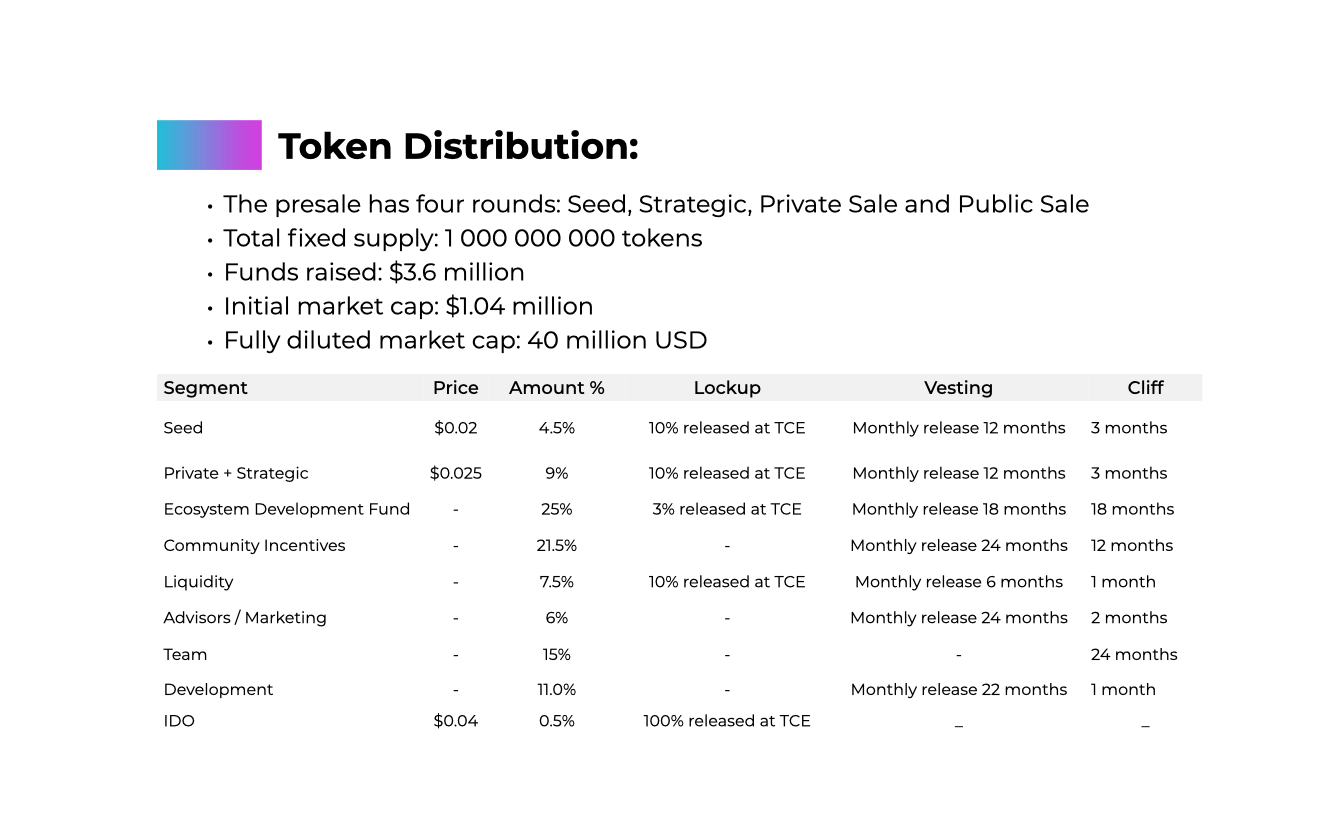 Conclusion
Iagon is looking to create a truly unique and revolutionary protocol that will potentially disrupt the current cloud computing market segment. By leveraging patented technology, Iagon aims to offer its users a completely decentralized and highly secured cloud solution at a fraction of the cost.
For more information and to see what else is going on with Iagon, the socials are attached down below.
Join the newsletter to receive the latest updates in your inbox.