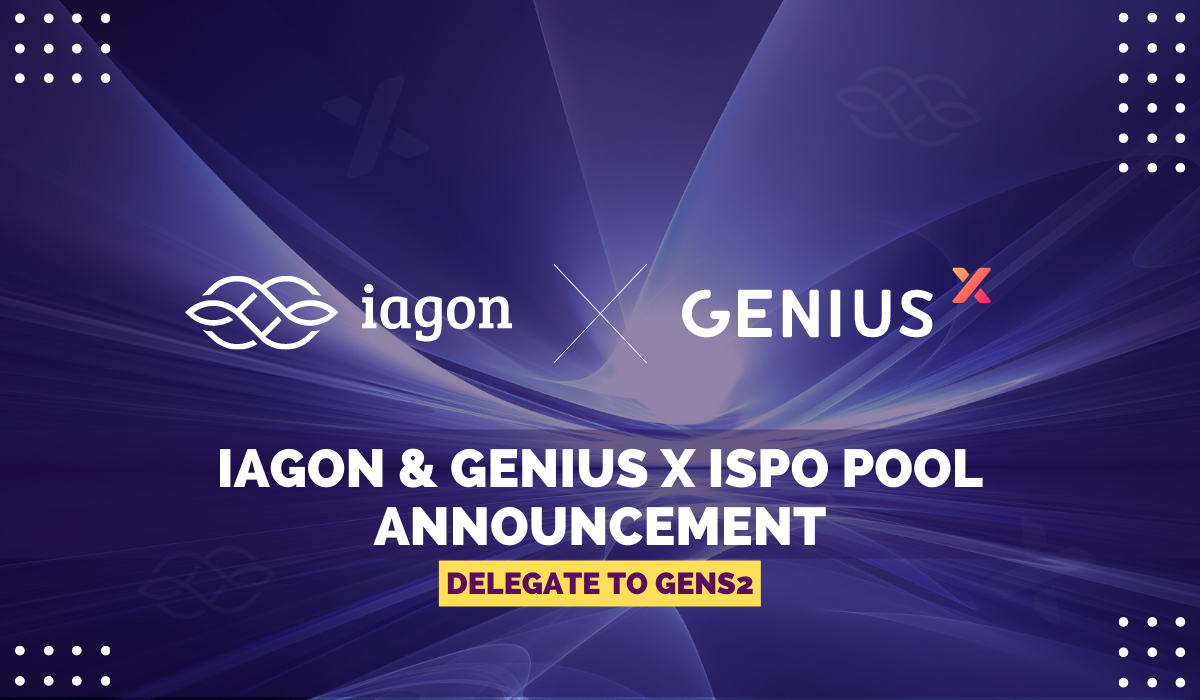 Iagon & Genius X ISPO pool announcement
Iagon is getting involved in Genius X's ISPO, and we encourage you to do the same!
We are thrilled to announce that Iagon is teaming up with Genius X who are just about to launch an ISPO. It will be live for 25 Epochs, starting on the 15th of May, 2022 (Epoch 339) and closing down on the 12th of September, 2022 (Epoch 363).
As Iagon participates in the Genius X accelerator program, we've decided to push the collaboration one step further and honor the users who stake in a special GENS2 pool, one of four pools constituting the ISPO. As opposed to the remaining three, the GENS2 pool will reward you with 50% $GENSX and 50% $IAG.
We consider this partnership to be an important step on the path of Iagon's development. Incentives like this are immensely valuable to us. Helping out other projects, engaging the Cardano community, raising brand awareness, and making you guys happy at the same time? Isn't that called "winning"?
How will the GENS2 pool work?
The Genius X ISPO will utilize four pools. Iagon will be involved in the one called GENS2. As mentioned before, the rewards will be evenly divided into 50% $GENSX and 50% $IAG. As for the $IAG token rewards, they will be calculated at the Iagon ISPO reward conversion rate. To be more precise, the delegators will receive 0.01 $IAG per $ADA per Epoch.
We're so excited about the partnership, we feel like celebrating. This is why we're going to add extra 2 million $IAG tokens as a bonus for GENS2 delegators. That's 80.000 $IAG for each Epoch! These will be distributed proportionally among all GENS2 delegators.
Already wondering when you'll receive your $IAG token rewards from the Genius X ISPO? The vesting period is described here.
Some facts about the Genius X ISPO
First of all, do not forget: the ISPO will be launched at the beginning of Epoch 339 - that's when the first snapshot will be taken. In other words, to be eligible for the first rewards on Epoch 339, you will need to stake earlier (i.e. during Epoch 338 which starts on the 10th of May, 2022, at 21:45 UTC).
Over the course of four months, Genius X will distribute 250 million $GENSX (so 25% of the total supply of 1 billion tokens) among ADA delegators. In each of the 25 Epochs, 10 million $GENSX will be given out as rewards across all four stake pools.
How to participate in the Iagon x Genius X ISPO GENS2 pool?
To be able to participate in the ISPO, you will need to:
own or buy ADA,​
have your ADA stored in a Cardano wallet,
What are the benefits of staking in the Iagon x Genius X special ISPO pool?
The $IAG token powers Iagon's Shared Storage Economy ecosystem.
The $IAG token represents a 'share' in the Iagon's ecosystem, providing holders with a portion of the revenue generated through the decentralized storage exchange. Additionally, the token will be used as an additional reward for resource providers or ADA holders delegating to our Cardano stake pool.
Learn more details about token utility: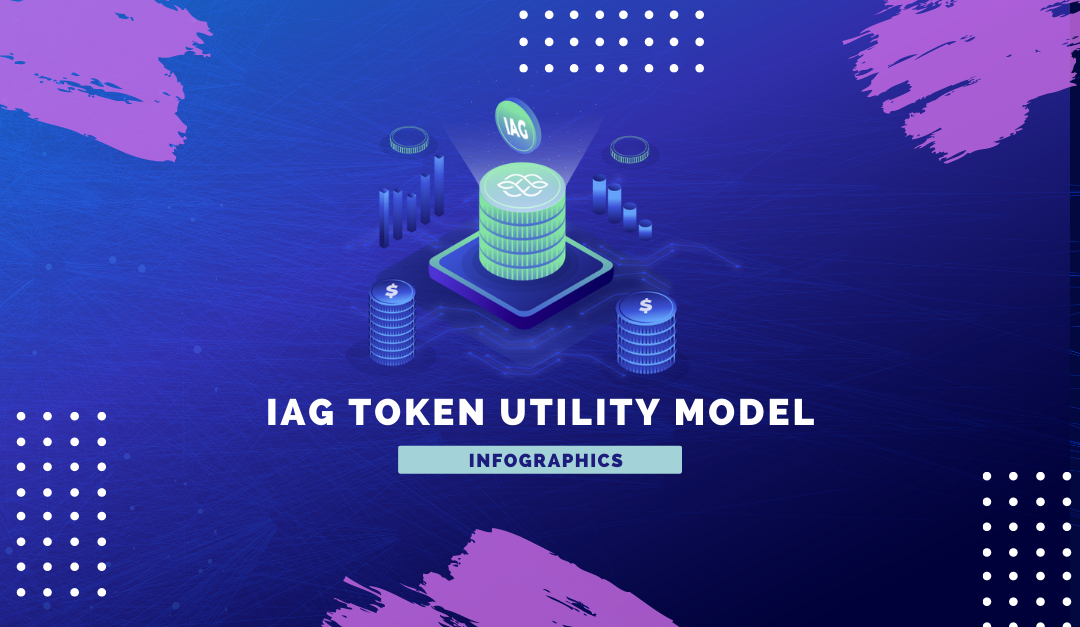 As a utility token, $GENSX can be staked to receive a share of the platform's revenue as well as tokens of Genius X's clients. Token holders will be able to participate in the governance and benefit from early access to the upcoming Genius X launchpad sales (Q4 2022).
Genius X is also incentivizing ADA delegation with bonus NFTs. The details will be announced in the coming weeks.
Check out our partner's announcement - https://bit.ly/38pn4pc
For more information and other updates, please follow us on our social media (links below) or head over to the IAGON Website!
About Genius X
Genius X is an accelerator program launched by the world-class team behind Genius Yield. Our goal is to foster innovations on Cardano by providing early-stage blockchain startups with all the tools they need to become successful.

Website | Discord | Telegram | Twitter | Instagram |  Medium

About Iagon
Iagon is on a mission to revolutionize the cloud by developing storage and processing platforms where anyone can profit from shared resources. The whole value proposition circles back to the potential of blockchain technology by letting device owners join the storage and processing power grids to create a completely decentralized data cloud and supercomputer.
Website | Twitter | Telegram | Blog | CoinGecko | CoinMarketCap
Join the newsletter to receive the latest updates in your inbox.