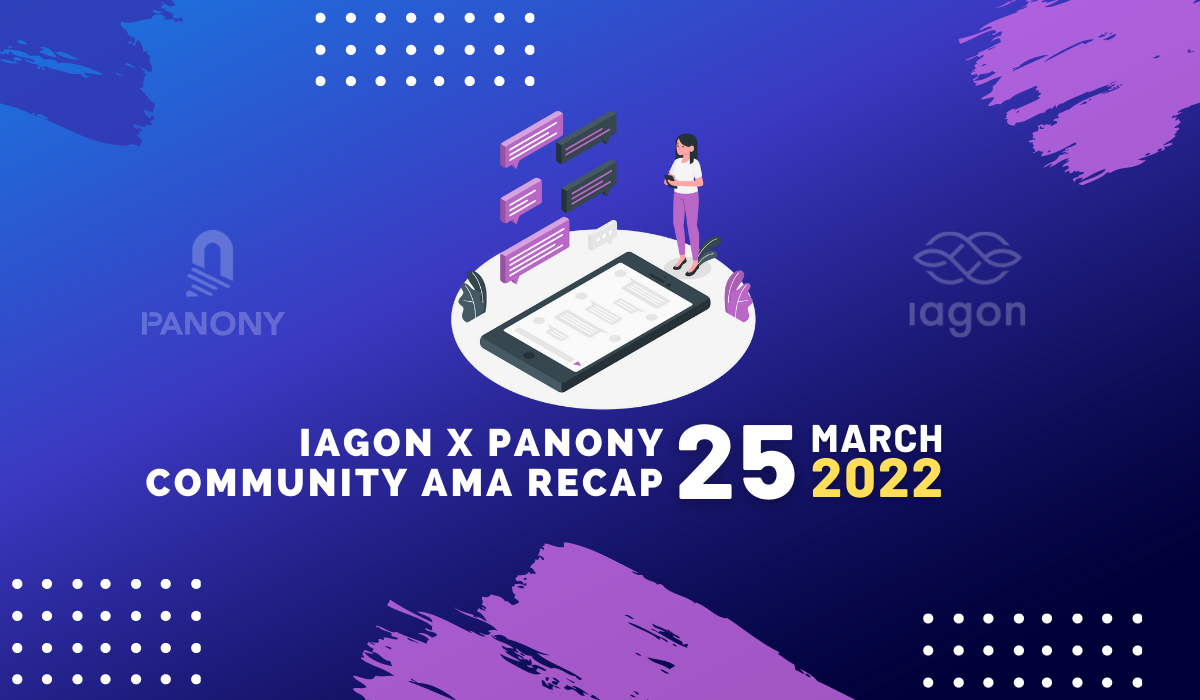 Iagon x Panony AMA Recap
Check questions & answers from Iagon x Panony AMA with Navjit Dhaliwal, CEO at Iagon on Mar, 25th 2021.
On March 25th, 2021, the Panony Community AMA was organized on telegram. Members of the group had a chance to ask Navjit Dhaliwal, CEO at Iagon, about project development, business development, and the next steps for product adoption.
We are always happy to tell you about everything we do, and therefore we invite you to familiarize yourself with a detailed overview of the discussion.
Question Session with the PANONY Community
👉 Could you please kindly introduce yourself and the project of Iagon briefly to our community?

💬  Navjit Dhaliwal:
Yeah, sure. First of all, I got into crypto and blockchain in general in 2013. My background is a healthcare professional. So I'm a dentist by profession, but in high school, I took a lot of programming classes, including C++. So that's where my kind of interest in technology and innovative technology lies.
The first concept of Iagon began in 2013, using the security layer in blockchain for healthcare records: patient data, patient privacy, things like that. And that's where the initial idea started. And that's where we veered off in 2017 in a different direction.
Today, Iagon is the first shared storage economy that bridges decentralisation with regulation, enabling us to provide digital utilities to enterprise clients for Web 3.0. We are building on Cardano with the aim to be a multichain in the future.
We're trying to create some real-world scenarios here where we can use this as a fundamental tool to protect data and adhere to compliance.
We have grants via Innovation Norway, which is government funded and closed a 3.6 million USD funding round in July 2021. That is very valuable for us and pushing to achieve our goals.
---
👉 Storage systems such as Amazon, Google Cloud, Microsoft, and IBM are growing. What is Iagon's plan to prepare for the growth of a centralized enterprise, and how do you see the future of the blockchain storage economy ecosystem?
💬  Navjit Dhaliwal:
The Big Four - Amazon, Apple, Google, Microsoft - have positioned themselves as the middlemen for access to and exchange of customer data worldwide. But modern world expects a number of critical challenges with data that need to be solved:
✅ Privacy is not preserved
Users do not know who and how uses their data, including third parties
✅ Secure at Risk
Centralization brings security risks if the systems are breached
✅ Unused Capacities
Computing resources are becoming scarce, while a lot of potential is left unused
✅ Costs are rising
Costs spendings grow, while a lot of potential can be leveraged and fairly compensated
Iagon is ready to face the modern challenges of the market!💪
lagon infiltrates the cloud computing market and tackles critical challenges by using state-of-the-art and patented technology, all while leveraging the potential of the blockchain.
Just to highlight key points:
User Privacy is a key.
Iagon gives users back power over data with complete privacy and compliance with regulations like GDPR/CCPA.
Iagon is highly secured through multiple layers of encryption and security protocols.
Iagon is customisable to user's security requirements, through multiple layers of encryption and security protocols.
Iagon reduces eco footprint
Utilizing unused capacities allows more efficient resources usage without increasing energy consumption.
Cost Effectiveness
Iagon offers cost efficient secure storage at a competitive pricing with cutting edge AI driven efficiencies to cut costs up to 50-80%.
---
👉 Currently there are cloud storage computing related projects including arweave and filecoin. What is the difference between these and Iagon?
💬  Navjit Dhaliwal:
First, I want to emphasize that competition is healthy for innovation and growth. And there will be more than one that succeeds. So, there is a competition, but they're also working in the same space together.
We are providing a marketplace for computing resources, and start by providing support for storage.
We have some (in my humble opinion) major design and use case advantages over projects like FileCoin and Arweave. For example a subscription model has benefits for users who need frequent access to multiple files, such as NFTs, streaming services and metaverse applications
So we want to avoid mentioning any specific project, but just to highlight our advantages. There are a few things that we wish to stand out from the competitors, and we do believe that competitors also motivate each other.
Many competitors are doing sharding files and then spreading them across the resource providers. They're allocating their idle resources like storage or compute, but they're doing the allocation randomly.  This does not comply with regulatory bodies around the world.
Iagon is building a decentralised and compliant storage/computing solution for Web 3.0. We have a decentralized, autonomous marketplace, which means that we're learning the behaviour of each resource provider. So we're learning the behaviour in terms of their performance, availability, trustability, location and different factors.
We can also include IP location, which is essential for compliance. So if you want to be GDPR compliant as an end-user, we can match you with providers in the EU. Even though we do it randomly, we do it in a specific manner that the end-user requires.
Our patent gives us a distinct advantage over all competitors within the Web 3.0 storage/computing space.
---
👉 Are there any Cardano projects that have decided to use Iagon's cloud system? Or can you tell me if there are any partners who plan to do that?
💬  Navjit Dhaliwal:
We have an approach that we must get the live product first, but in the meantime, we are working on expanding our partnerships — the main reason for partnership for us is the need / importance for both parties, not for the sake of hype.
Some of our partnerships were already announced. Just to mention, one amazing Netvrk project, that is building a metaverse, plan to use our capacities and technology for some aspects of decentralized infrastructure.  
Also, we have a very productive partnership with the Genius Yield team and are working on a joint project these days.
We have a couple of signed MoUs with #BuildingOnCardano projects in the Cardano ecosystem and the wider blockchain world, it is a very connected world, and some of these partnerships have very promising developments going into the future. Unfortunately, we can't share names right away.
---
👉 Recently, there is news that the price of Google Cloud will increase. Iagon said that it will provide economical secure storage at a competitive price that can reduce costs by up to 50-80% through cutting-edge AI-based efficiency. Can you tell me about iagon's specific plans?
💬  Navjit Dhaliwal:
Yeah, one of the advantages is the cost-effectiveness. So it's much more cost effective to be directly in contact with the resource provider, for example, than if you would use middlemen like AWS or Google to connect to a resource provider. So, first of all, cost-effectiveness is one thing.
But the most significant point that we can make in data and cloud is giving data and privacy back to the people, the power to control their own data, the power not to share something or share something and have control over what the sharing protocols are for that specific file.
In general though we will be providing a solution for cost effective p2p cloud services with in-built GDPR compliance and user control of their data.
We are working hard on our Shared Storage marketplace, where everyone will be able to commit/share their resources or use the resource that he needs directly without any middleman providers.
More details about the specific plans will be available at a later stage.
---
👉 Congratulations on opening a developer office in Warsaw on March 1st. Who is on the team Iagon and can you tell us about their careers?
💬  Navjit Dhaliwal:
Currently, we are headed by 4 PHDs that are experts in decentralised computing, AI, cloud computing architecture and business development.
They are Dr. Elad Harrison - a machine learning professor, an expert; Dr. Rohit Gupta, the former director of technology for Expedia. He's from Seattle, US, and currently working as a senior manager at Google; Dr. Claudio Lima, who's from Houston, Texas. He's the former director of technology for Huawei and East Asia.
We have recently expanded our team to 19 people, including developers, marketing and product managers with great experience.
We have a head office in Oslo and in Warsaw, Poland. Next plan is to have one more in Australia.
---
👉 Can you tell me the short-term and long-term roadmap for Iagon?
💬  Navjit Dhaliwal:
Currently, we are finalizing our product on Cardano.By the way, we have great feedback from the partners and clients on it. But there are a few challenges at the moment, as we are pushing the boundaries of tech in many different aspects at once.
Some of the technical challenges we are up against are being solved, but will take a bit of time to implement, so we are working on a MVP that is future-proof meaning we will be able to seamlessly integrate it into the full solution once everything is in place.
Some external challenges are with the current state of the user and developer experience on Cardano. IOG is entering the scaling era of Voltaire in 2022, after the smart contract capability was launched in September 2021, so some of the current blockers are being worked on by them, and they have several hard fork combinator events planned for the year, introducing great solutions like Hydra, Mithril and likely a DApp enabled light-wallet.
As we are building on Cardano, our short-term focus these days is on integration with Nomad & Milkomeda to create a ERC20-CNT bridge. That will give us a possibility to move a portion of the token supply over to Cardano and enable $IAG holders to move or leave their tokens as they please.
We need to mention that any Ethereum projects looking to migrate to Cardano will be able to use it as well, it plans to be open-sourced.
Also, we are working on tuning  the node software open-source and implementing our new UI for the platform. Next move is to start a public alpha test through our Trusted Tester Program.
More long-term goal is  to enable multi-chain support.
Feel free to check our roadmap and progress so far in our blog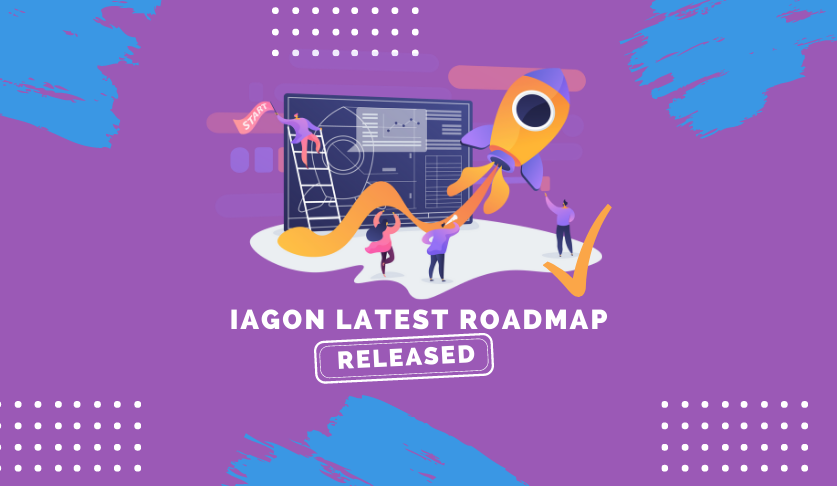 ---
👉 Do you have any last words you would like to leave to the members of the Panony community?
💬  Navjit Dhaliwal:
I want to invite everyone to apply for our Tester Program and be the first to test the product.
⭐️ Check application form here: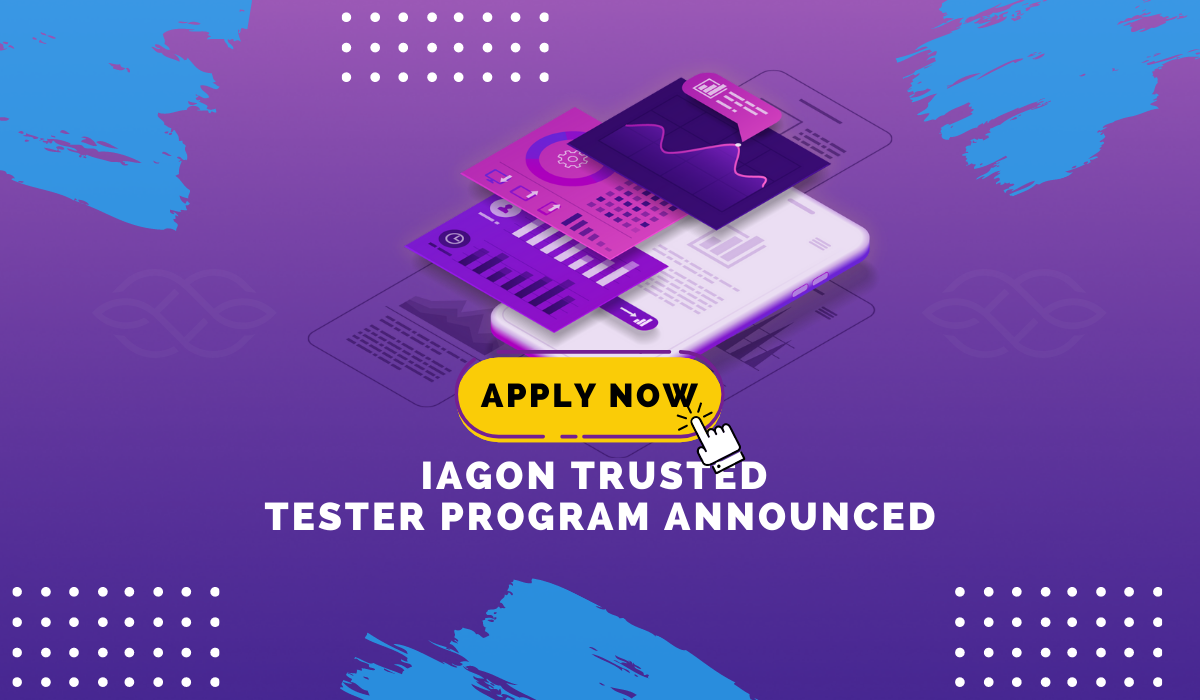 Feel free to drop any questions you may have about the project directly in our telegram chat and follow us on social media - https://bit.ly/3lwlMfd.
Community Driven Questions
👉 @LisaNazila
What marketing plans do you have in store for Iagon in 2022?
💬  Navjit Dhaliwal:
Right now we continuing to engage the community through tester programs and involving the community as much as we can. We plan for a more aggressive marketing plan after the product is live. This way the marketing is more effective and more in a meaningful way
---
👉 @mis_ayran
Can you share a moment of failure and a moment of success in your project?
💬  Navjit Dhaliwal:
A moment of failure, there have been a few of course. But without these you never improve and get stronger. The idea is to keep learning from the mistakes. I cannot recall a specific failure that stands out.
Success for me means mass adoption, that has not occurred yet. Small ´wins´ are good but the bigger goal is getting adoption and being successful as a company. I wouldn't consider it a success otherwise
---
👉 @Minini00
Does iagon have a plan to expand to the nft area?
💬  Navjit Dhaliwal:
Yes definitely but more on the infrastructure and utility side.
---
👉 @mr_DKey
What is the best thing to do with the token at the moment? Should our users be staking for example.
💬  Navjit Dhaliwal:
Currently and unfortunately there is no utility for the token, only speculation. But our next priority is staking, I encourage you to read more about our staking plans through our blog.
---
👉 @oplk99
Can you explain what makes your project different from other competitors?
💬  Navjit Dhaliwal:
I think this was answered in the AMA. Quickly highlight that we are focusing on compliance, and only our architecture (as far as we know) caters to this.
---
👉 @Fahri0x
Is your project specifically for elite people?
💬  Navjit Dhaliwal:
No, we will be B2C and B2B. We want to give privacy/control of data back to the people, from A-Z. There is a quick summary about nodes (which is a good example) and how they involve everyone.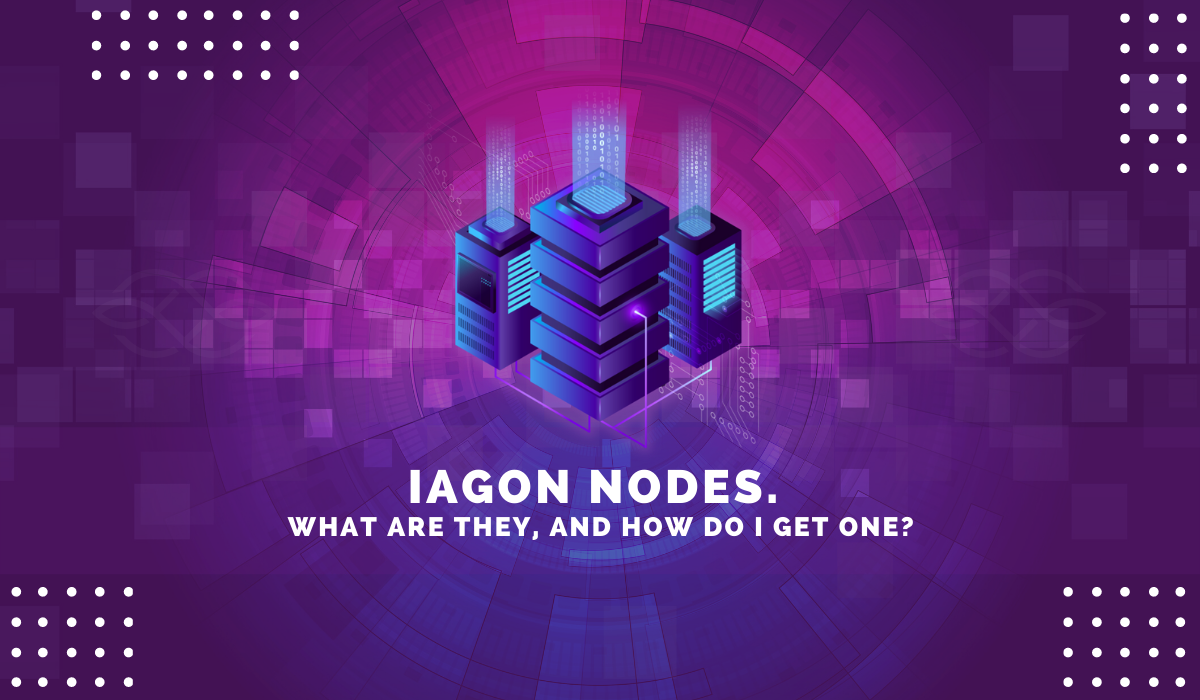 ---
👉 @Minini00
What is the goal of iagon?
💬  Navjit Dhaliwal:
To become the leading protocol for compute/storage.
---
👉 @Minini00
Do you have any upcoming news or partnerships you would like to share?
💬  Navjit Dhaliwal:
We cannot say the names but there is a Cardano DEX that we have partnered with. As soon as we bridge some of our assets we will provide liquidity through there.
---
👉 @bitgogogo
The holders are very important to solidify the foundation of the blockchain platform. That's why the merit of attracting many investors to the holder is very important, so what benefits are there if you become an iagon holder?
💬  Navjit Dhaliwal:
Great question. Very important to incentivise token holders, and we have 3 ways which we do this.  In short: revenue sharing, staking rewards, resource providing rewards.
You can check out more here: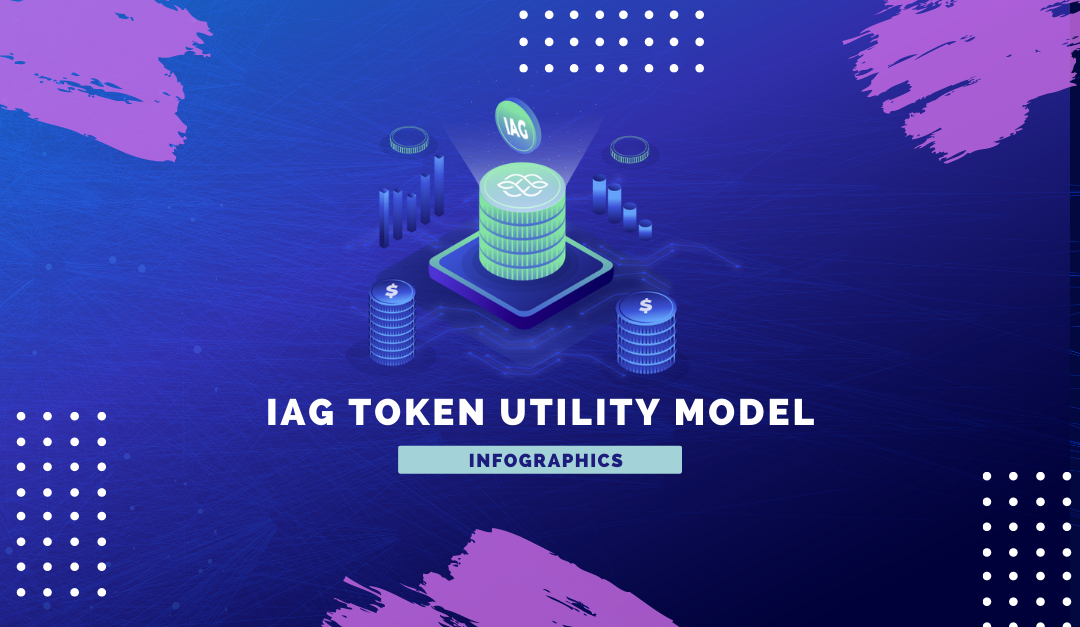 ---
👉 @bitgogogo
In order for public chains to grow, ecosystems must be created based on various platforms. In that sense, do you have any plans to interact with other platforms of the ADA ecosystem that is currently growing?
💬  Navjit Dhaliwal:
Yes we do, we are planning multi chain. Polygon is one we are already looking at.
---
👉 @zeap14
What are the advantages of a multi-chain project?
💬  Navjit Dhaliwal:
That you are able to cater to a larger user/enterprise base.
---
👉 @zeap14
Which countries are you focusing now and in the future for marketing expansion?
💬  Navjit Dhaliwal:
Our initial focus is Blockchain based projects and EU (traditional companies) but our goal is to cater to everyone around the world.
---
👉 @kalstein1106
Sustainability is the motivation of every investor, how do you guys intend to achieve?
💬  Navjit Dhaliwal:
Well, building on Cardano is probably as sustainable as you can get. Cardano is built from a lot of research papers, ground up work. They have done the hard work before implementing their code. You cannot say that about all Blockchains. Furthermore Cardano is the most decentralized project outside of Bitcoin. Currently around over 70% of the total supply is staked.
---
👉 @Zinakatsura
I'm very impressed with the awesome VCs invested in your project. I think Koreans will also be very interested. Can I get information about the token sale?
💬  Navjit Dhaliwal:
Thanks, what specifically do you want to know? We raised around 3.6 million USD in July 2021.
---
👉 @dd4034
I would like to know a practical example of the application of iagon's technology. What kind of things are there?
💬  Navjit Dhaliwal:
Storing data as a personal/business user. Computing tasks as an enterprise. Dapps that build on top of Iagon, we would encourage 3rd parties to build on top of Iagon for more services. Basically a solution that is similar to Google's products where they have many apps that work around their storage.
---
👉 @bitgogogo
As the cryptocurrency market is activated, the blockchain ecosystem is also diversifying. This trend is also diversifying public chain platforms. So, is iagon based on ADA out of many public chains?
💬  Navjit Dhaliwal:
Why Cardano: decentralized, research driven/built, eco friendly, tx speed (utxo model) and scalability
---
👉 @asdow1
You emphasized that Iagon has a strong level of security. Have you ever been audited by an external auditing company?
💬  Navjit Dhaliwal:
Yes, two times but we intend to do more before we release full product.
---
👉 @Tobtonz
I noticed that Iagon is focusing on storage now, but will you work on cloud computing as well? Offering VMs like gcloud, azure, aws for example?
💬  Navjit Dhaliwal:
Yes, eventually.
---
👉 @kalstein1106
FIL is a monthly fee, so if you don't pay, the data disappears. On the other hand, AR is permanent once you put it in. How does Iagon operate?
💬  Navjit Dhaliwal:
Iagon operates more on a subscription model. Data is not lost but users are given a chance (good amount of time) to withdraw their files before deletion. Arweave permeant storage is a great way but less likely to be scalable over time, we are considering giving user both options however.
---
👉 @thankyouuu
I wonder what the meaning of the name Iagon is? Does it have any special meaning?
💬  Navjit Dhaliwal:
No special meaning behind it.
---
👉 @Elea_Norz
When to you think we can expect beta testing for the Cardano MVP any estimation?
💬  Navjit Dhaliwal:
We have already tested for some of our partners but since there are some PAB issues (not related to us), the MVP publicly has been a bit delayed. Users are welcome to sign up for the beta test however.
---
👉 @thankyouuu
I am curious to know what inspired you to design Iagon and what area you are currently focusing on.
💬  Navjit Dhaliwal:
Inspiration came from my field in healthcare. Seeing how patient data was not secure, private or being stored in a compliant way. This was initially the inspiration. Now the focus is to get other Blockchain projects onboard to use decentralized storage. We also have 2 pilot projects from the traditional space.
---
👉 @thankyouuu
Do you have any marketing plans for the Korean market?
💬  Navjit Dhaliwal:
AMA, we will be doing tours once the product is released and South Korea is definitely high on the list.
---
We want to thank PANONY community for hosting the AMA. It was a pleasure to have a chat with you guys.

Please follow us on social media and feel free to drop any questions you may have about the project directly in the telegram group. Our team is always open to discussions.
Join the newsletter to receive the latest updates in your inbox.